On a weekly basis, the CAE compiles news of interest to the organization and its members, and makes it publicly available on our website. The CAE works to highlight emerging issues in which engineering has a role as well as promote recognition of engineering excellence and innovation.
CAE Appoints new Executive Director
Robert Crawhall has been appointed the new Executive Director of the Canadian Academy of Engineering with a starting date of May 27, 2019. Robert has an excellent technical and executive leadership background and the Board believes that he fits well with the CAE and its ambitions for the future. Robert will be at our Quebec City AGM, Symposium and Induction Dinner and Fellows and guests attending will be able to meet Robert in person.
Research and Development in the UK
Our colleagues at the Royal Academy of Engineering co-authored a report on the poor level of UK R&D.  It is interesting to note that Canada performs even worse than the UK.
A History of Mollard and Associates
"How we saw it: Interpreting Earth from Air and Space, The First 60 years at J.D. Mollard and Associates" was well reviewed in the March/April edition of APEGS Professional Edge, p. 32. The late Jack Mollard was a Fellow of the CAE.
2019 Killam Prizes
Congratulations to Keith Hipel, FCAE, and the other 2019 Killam recipients, presented at the Canadian Museum of History on 21 May.
See the full list of recipients here.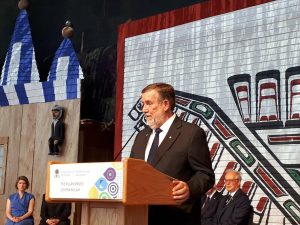 Small nuclear reactors could make Alberta's oilsands cleaner
Axel Meisen, FCAE, said "nuclear power was studied to see if small plants — not giant reactors — would have the capacity to handle the oilsands' needs while moving toward Canada's low-carbon goals."
---
Have a story you would like to have featured?  Please contact us at cae-admin@cae-acg.ca.