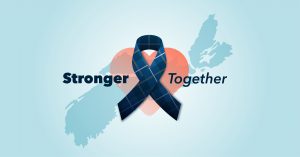 The Canadian Academy of Engineering would like to extend its condolences to the families, friends, colleagues, classmates and neighbours of the victims of the Nova Scotia killings including RCMP Constable Heidi Stevenson.
---
As you are aware, the Coronavirus pandemic is resulting in the cancellation of many events around the world. We have concluded that holding our Technical Symposium on the Future of Oceans Engineering in Canada and the Induction Dinner for New Fellows in Halifax on June 15 this year is not advisable under the current circumstances.
The Executive Committee have carefully considered scenarios for delaying the technical symposium and New Fellow induction dinner until later in the year; however, we have concluded that the best course of action for the Fellows, the Academy, our partners and our sponsors is to take the extraordinary step of cancelling these events for 2020 and re-focusing on June 2021.
The AGM will go ahead on June 15, 2020 as planned and required by our By-laws and the not-for-profit corporations act but as a virtual event. Please email us at cae-admin@cae-acg.ca should you wish to attend.
---
The Canadian Academy of Engineering (CAE) comprises many of the country's most accomplished engineers, who have expressed their dedication to the application of science and engineering principles in the interests of the country and its enterprises. The Academy is an independent, self-governing and non-profit organization established in 1987 to serve the nation in matters of engineering concern.
The Academy is an active member of the International Council of Academies of Engineering and Technological Sciences (CAETS), which involves 26 leading countries.
Fellows of the Academy are nominated and elected by their peers, in view of their distinguished achievements and career-long service to the engineering profession. Fellows work closely with the other national engineering associations in Canada, and with the other Canadian academies that comprise the Council of Canadian Academies.